Day-1: Fez- Ifrane, Monkey Forest- Azrou- Midelet- Ziz-Merzouga Gorges
In the morning we will leave Fez south of Morocco through Ifrane, stop at Azrou, Cedar Atlas and monkey forest. We will continue on Via Tizi-N-Talghoumlt and we will reach the Ziz Valley and the Tafilalet oasis full of date palms. Towards the afternoon we will arrive in Merzouga. We will spend the night in the desert in a hotel in Erg Chebbi.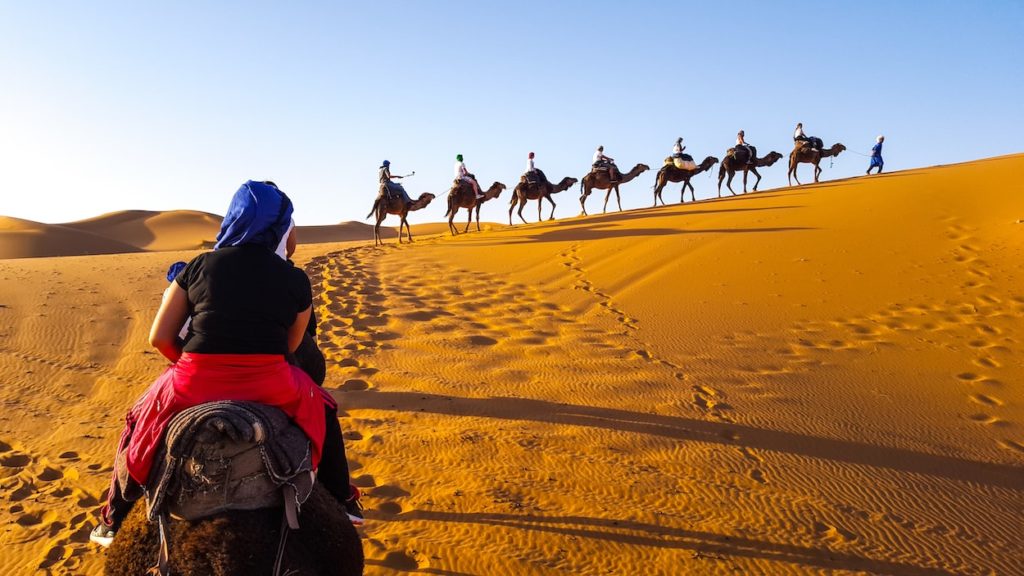 Merzouga desert
Day-2: desertion of Merzouga-Rissani- Erg Chebbi
After breakfast, we will visit the city of Rissani. This location is very attractive for its surroundings, as well as for its history. He is considered the heir of the legendary (Sijilmassa), the ancient capital of Tafilalet, which had more than 100,000 inhabitants. Rissani is first and foremost a holy city. The legend says that in the 12th century there was a tremendous drought that destroyed Tafilalet and that the local chiefs asked a descendant of Muhammad, Hassan el Alaoui, to come from Arabia to see if their "beneficial influences" could bring some rain So it was. Thus, the precursor of Mulay el Rachid was established in Tafilalet, which originated in direct line with the ruling dynasty in Morocco. After visiting the city, we will return to the dunes and take a camel ride inside the gigantic sea of ​​sand. Night in the desert.
Day-3: Erg Chebbi- Erg Ouzina- M'HARECH Plateaus- Alnif- Todra Gorge
It is worth getting up early to admire the sunrise. After breakfast we will visit the people of African musicians from Sudan. Then we will go to the Dakar Rally track, passing through totally deserted places such as the Ouzina desert. We will continue to Todra Gorges through Alnif. We will spend the night in a RIAD of the Gorges.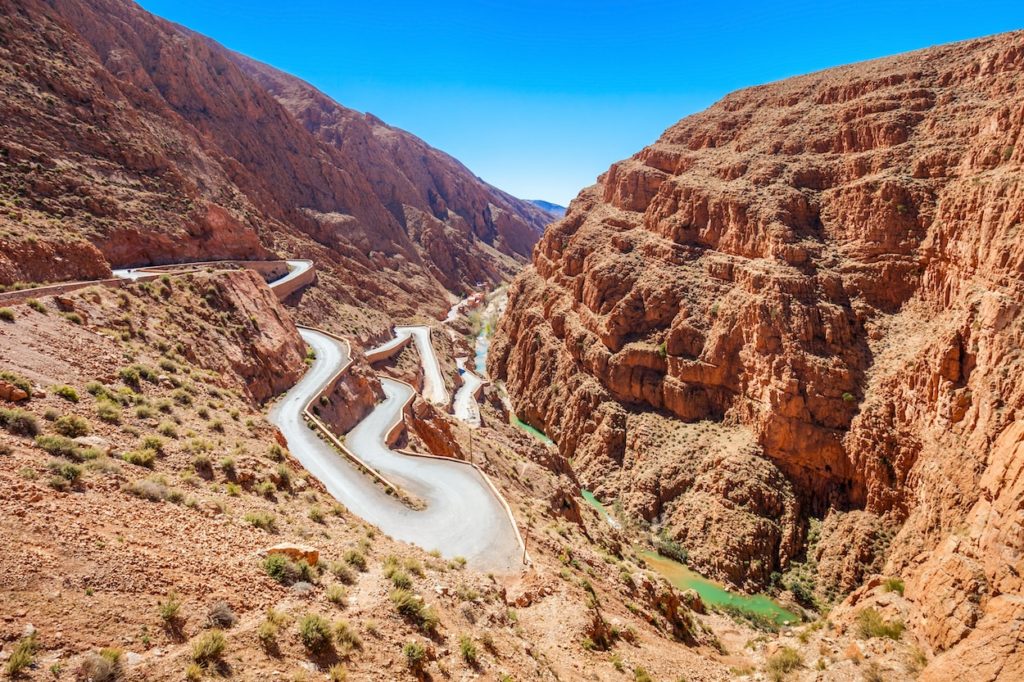 Garganta de Todra - Atlas
Day-4: Todra Gorges - Ouarzazate - Kasbah Ait Ben Haddou - Grand Atlas - Kasbah de Telouat - Marrakech
After breakfast, we will make a stop in Ouarzazate, where we will visit the kasbah of Taourirte and the "kasbah of the movies", Ksar Ait Ben haddou. Traveling along the Great Atlas mountain range we will reach the Kasbah of Telouat .. Visit, lunch and return to Marrakech. Night in Marrakech.
Day-5: Marrakech- Essaouira- Marrakech
Today you will discover another Moroccan show: the Atlantic beaches and the blue-white town of Mogador. In Essaouira we will have free time to visit the Medina, declared a World Heritage Site, and in the port. We can watch the sunset on the beach and admire the best surfers in the world who come to Essaouira to train. Then we will return to Marrakech. End of the tour "Southern Morocco".
NOTE: this 5-day excursion from Fes to Marrakech, you can also do the opposite: from Marrakech to Fes and you can also do it in 4 days.
Contáctanos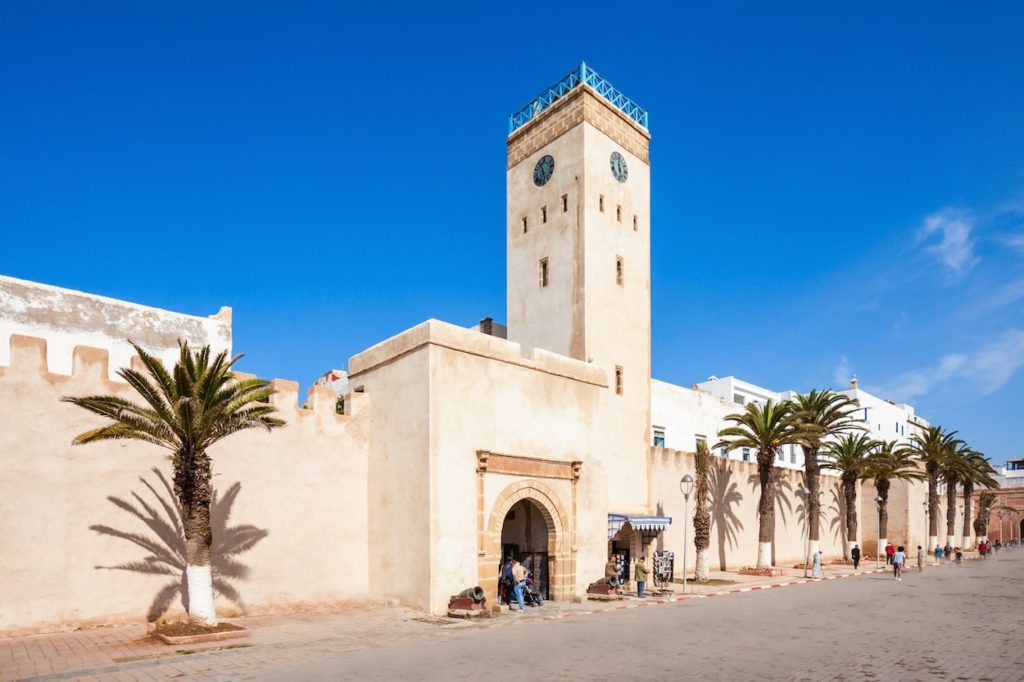 Essaouira - Medina