Day 1: Mararkech - Ouarzazate - Agdz - Draa Valley - Zagora
Departure from Marrakech to the Great Atlas. During the trip we will visit the Kasbah of Ait benhaddou, we will have lunch in Ouarzazate and head towards the Kasbah of the storks, where we will stop to see the lake. We will continue to Agdz, where we will take a short break and pass through Tizi-n-Tinififft (1660 meters altitude). Then we will go back to the Alkaid Ali Kasbah in Tamnougale. Towards the afternoon we will continue the 4x4 excursion to Morocco, crossing the Draa Valley until we reach our destination Zagora. Dinner and accommodation in Zagora.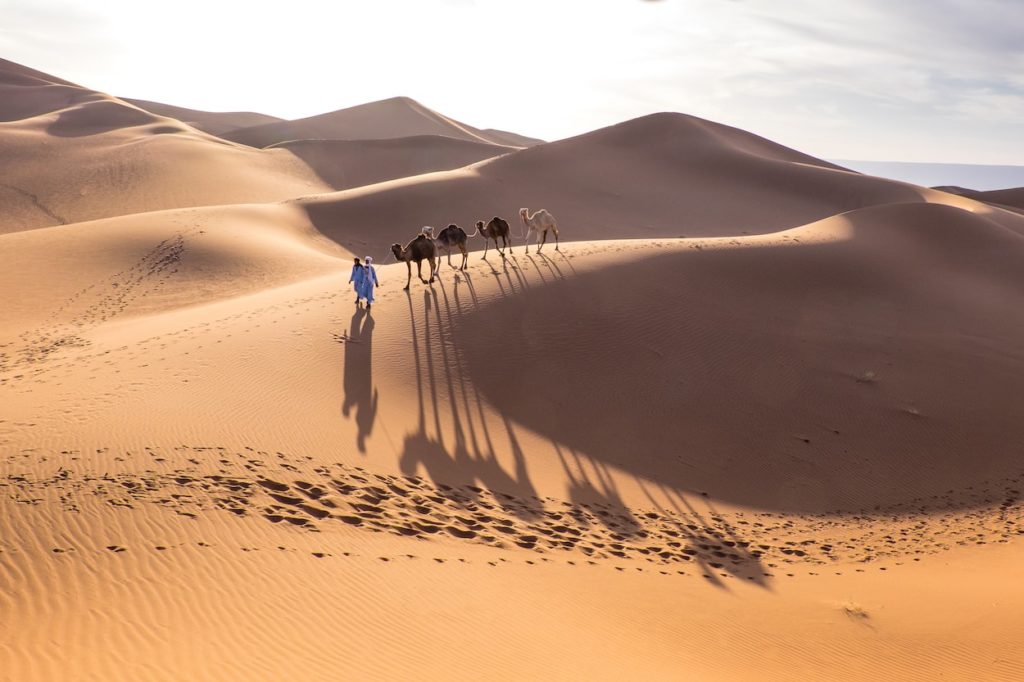 dunes of Chegaga
Day 2: Zagora - Tamegroute Library - M'hamid - Erg Chegaga Desert
Departure in the morning to Tamgroute and visit the ancient Koranic library. Visit to the artisans of ceramics and underground kasbah. We will continue the trip through Morocco to the oasis of Tagouenite, arrival in Mhamid and lunch. Then we will resume the journey to reach the dunes of Chegaga to admire the wonderful sunset of the Chegaga desert. Dinner and night in a Berber tent (haima).
Day 3: Erg Chegaga - Iriki Lake - Foum Zguit - Taznakhte - Ouarzazate
We must get up early to see the dawn of the dunes. We will have breakfast and then we will walk to Foum Zguit passing nomadic villages that live in tents. We will also pass through the dry lake of Iriqui. Picnic in an oasis. After a little rest, we will continue our trip to Ouarzazate via Taznakhte.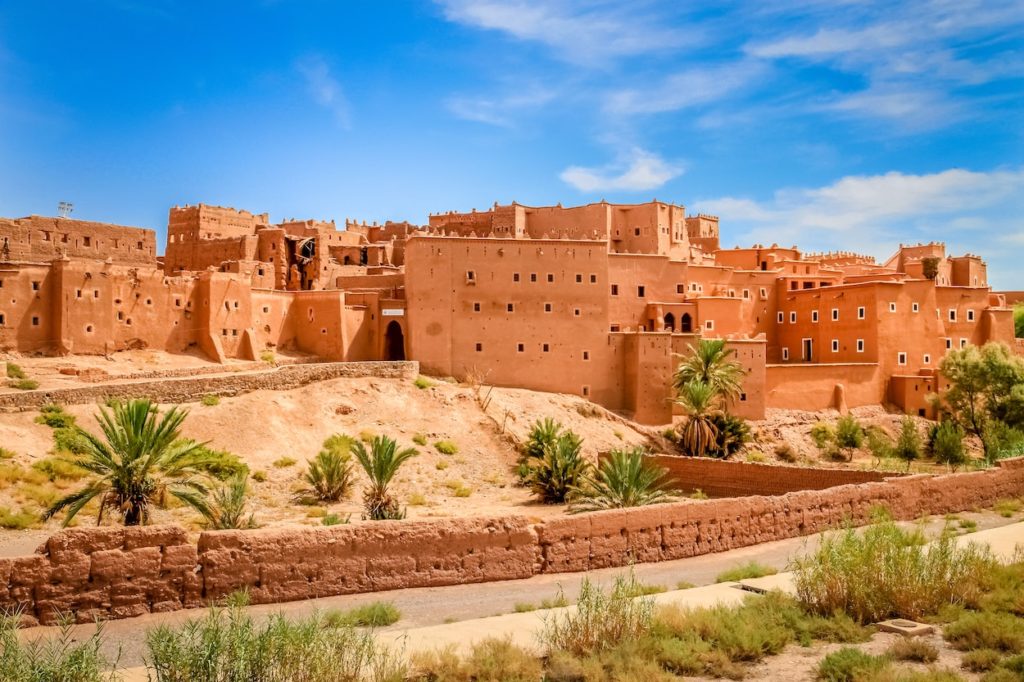 Ouarzazate
Day 4: Ouarzazate - Ait Benhaddou - Telouet - Marrakech
In the morning we will return to Marrakech to admire the diverse landscapes, countries and people who live there.
Contáctanos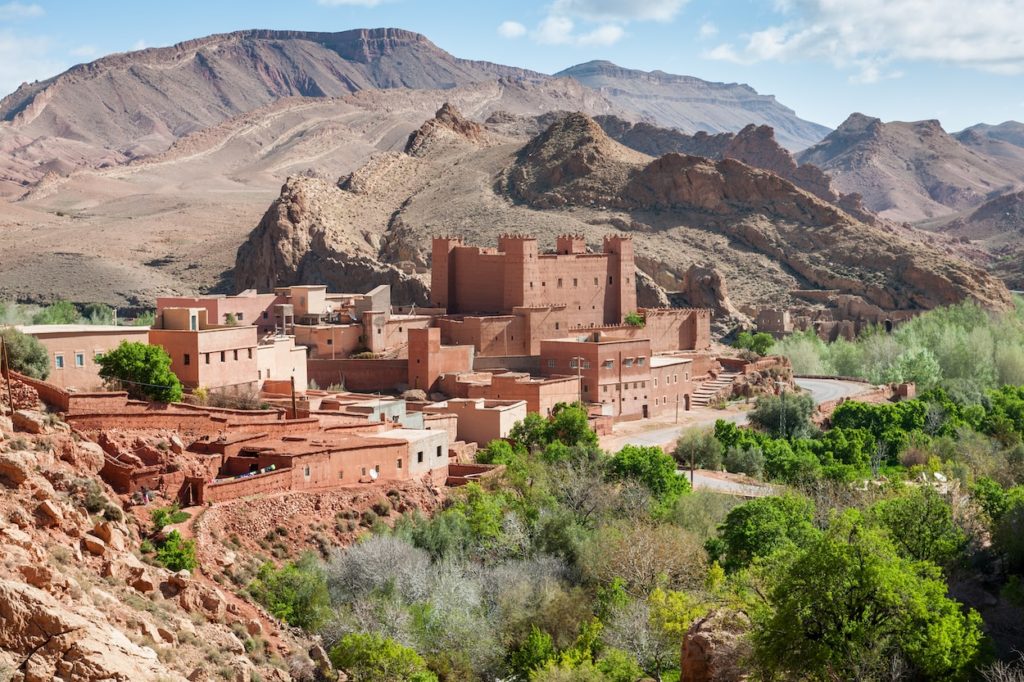 Valle de Draa - Atlas