ITINERARY / ACTIVITIES TO BE DONE FOR 1 DAY
The departure city is Marrakech. From here, we will move to the impetuous mountains of the HIGH ATLAS and all its beautiful Berber villages. We will visit the waterfall of Ouzoud, (Berber word that means olive trees, since they refer to the same ones that are the road and it is reached by the back of the waterfalls on whose top there are several small mills still in use).
The Ouzoud Waterfall has a water fall of about 1200 meters which makes a true spectacle to recreate the view.
In this paradise we can see apart from a beautiful natural pool lush vegetation, birds and monkeys who come to feed us, the site also has souks, restaurants, water activities.
At the end of the afternoon we will return to Marrakech, where the end of our service will be.
The distance we have traveled will be 330 km.
Contáctanos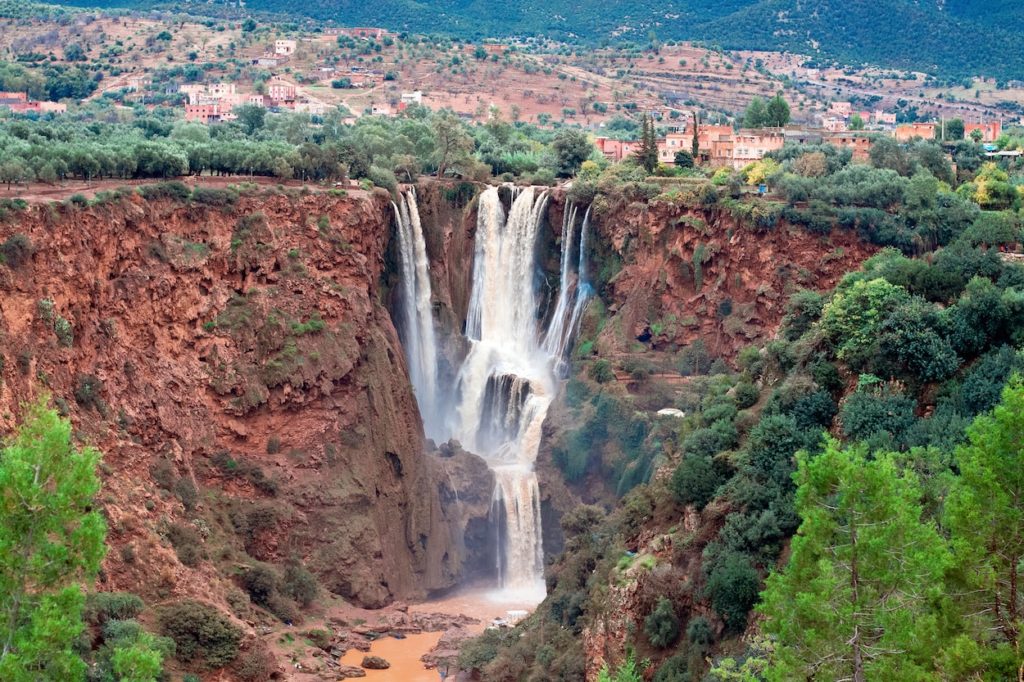 Cascada de Ouzoud