Day 1: FEZ / MERZUGA.
At 08:00 hs approx. and after the typical breakfast Getaways in Morocco after welcoming you, the guide / driver will pick you up from your Riad / Hotel to embark on the road to Merzuga. This will be a trip full of charm, since we will pass through the Moroccan Zuisa (Ifrane), a city located in the Middle Atlas, in a mountainous area, 1,713 meters high, where the European style has influenced its urbanism. We will make a stop in the cedar forests of Azrou, its name derives from azru which in Berber means stone, (it is the largest in Morocco), in which we can take photos and feed the monkeys, Following our route we will stop at Midalt, where we can have lunch.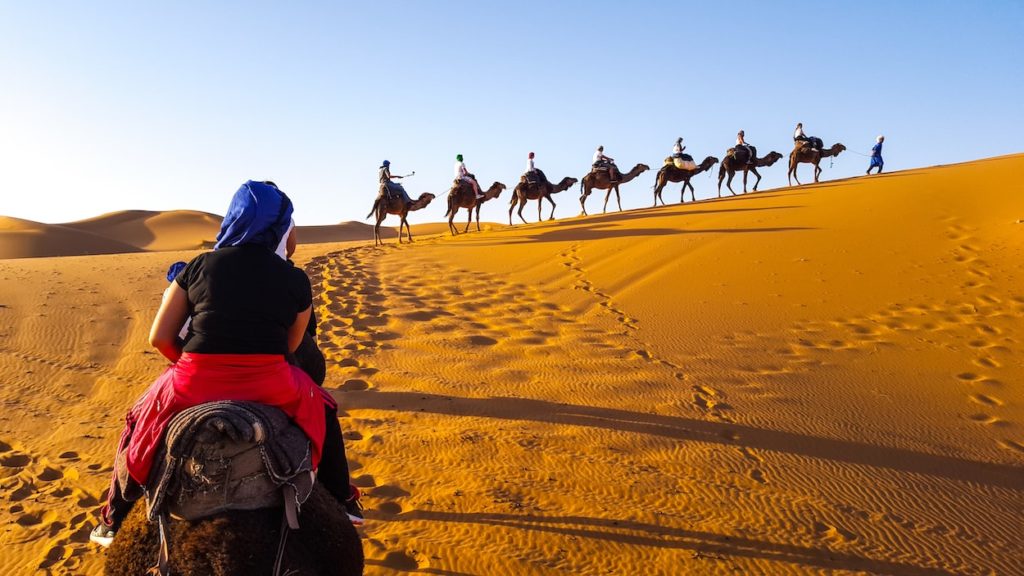 Merzuga
We continue the trip to the impetuous desert of the Sahara / Merzuga Erg Chebbi, where its golden dunes await us, on the way we will pass by Erfoud, which is a city located in an oasis, we continue and arrive at destination. A caravan of dromedaries await us to cross the majestic desert where silence predominates and we can feel how the gentle breeze caresses our skin. Mounted on them we will see the precious phenomenon of nature, the sunset, is the time when the Astro King hides its rays to later give rise to the silver Moon. Immersing ourselves more and more will surprise us at the Berber camp / tent, where under the bright stars we will be welcomed for the night. That evening will be an unforgettable experience, since after dinner, we can sing and dance to the sound of the drums, then rest in a typical haima.

Day 2: MERZUGA / FEZ.
We will wake up early to appreciate the sunrise that will appear behind the dunes giving an unforgettable show, we will take the exquisite breakfast and we will go back to the dromedary to cross the silent desert again and head to our Hotel / Riad where after taking a Comfortable shower we begin our trip back to Fez where we will cross the mountains of the Middle Atlas, the Ziz Valley, Medilt, Azrou, Fez. Already at destination, to Imperial city of Fez, Getaways through Morocco will wish you a Happy Journey, hoping you liked our company and want to return with us again to be able to repeat or make other destinations.
Contáctanos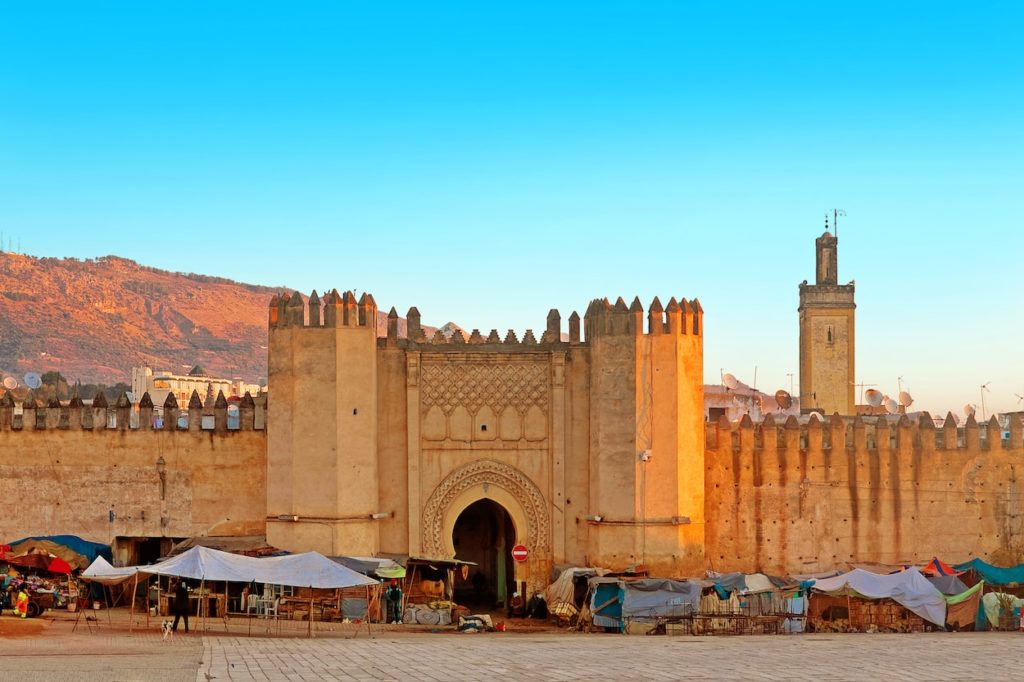 Fez - Medina